Using Acrylic Partition Panel To Avoid Covid 19
The only way to fight COVID is to prevent it rather than curing it. Being aware of the COVID and how to be more aware of the ways and material to prevent it is essential nowadays.
Even though the COVID is still emerging in many places, life has to go on. A lot of countries lift up their restrictions and when the virus strikes they harden the restrictions again. This has been going on for a while now. Sometimes, it feels like the COVID pandemic is never going to end soon. And this might be true, who knows.
However, with a lot of changes to the way we deal with our life, especially in workplaces, one thing remains constant. And which is, maintaining distance and protecting ourselves from others. And this might sound easy for some cases, and for some cases, quite hard, but the fact is this is one of the most effective ways to live nowadays.
And today, we're going to speak about amazing material to fight COVID in your workplace. Let's jump right into it.
Acrylic Partition panel to Prevent Covid
Waiting Line
Social distance is the first step to prevent covid and we respect that. We need to form lines in different waiting queues for various reasons. Almost all the waiting queues have a mark on the floor where to stand and people abide by that.
However, in many crowded places or receptions, there are multiple lines in the queue. It does not bring any difference if you maintain social distance frontways but your elbow is touching the guy to your side. Therefore you need the social distance sideways too.
But not all receptions or stores can afford that much space. So how can you ensure safety for people in the queue? Think smart.
You can install transparent barriers in waiting lines. This smart act will save much of your space and keep the line organized. These transparent barriers will work as protection shields in between multiple lines and ensure safety.
Bank Reception
Sneeze guards and table partitions are used in bank receptions. A single bank reception faces hundreds of people a day. Help protect the employees and customers by installing a protective barrier between them. Protective barriers for curved tables are also available.
Acrylic is a versatile and stronger substitute to glass and that is why this is popular and used widely for ensuring safety during covid. The most common reason this is used for receptions is acrylic's excellent optical clarity.
The transparency of acrylic makes it appropriate to be used in receptions and other places where you need clarity on both sides. This material also allows you to listen to what your teller has to say. If you want more than that, specialized acrylics are available for conducting sound more clearly.
Grocery Store
Crowded places like grocery stores need optimum safety as numerous people visit there a day. Most grocery stores or supermarkets have protection barriers to ensure the security of the cashier and the customer.
Few big supermarkets prefer installing transparent acrylic barriers between the lines to avoid covid risks. Sneeze guards and table partitions ensure the cashier's best safety and they are transparent so you can see everything through them.
Cashiers are the most in need of safety barriers because they face hundreds of customers a day and they have to interact with all of them. As a result, it gets risky for masks alone to provide them safety. Acrylics are light to handle and they are unbreakable and impact resistant.
Acrylic Office Dividers
Office and either institution must ensure the proper safety for their employees as employees have to go physically and work there every day. Therefore if there is a lack of safety in the office, the disease will spread. As a result, the office will be shut down for a long time.
Install office dividers to protect your employees. Not every office authority can afford separate chambers for their employees. Again acrylic plastics are cheaper than glass and easier to install, making it the right choice.
The acrylic plastics can be transparent or translucent depending on the amount of privacy you would offer your employees. You don't have to worry about the damage because plexiglass is a solid material and can withstand extreme impact and this is virtually unbreakable.
You can also use this material for portable purposes. For other members of the office who have their chambers, install sneeze guards to ensure their safety.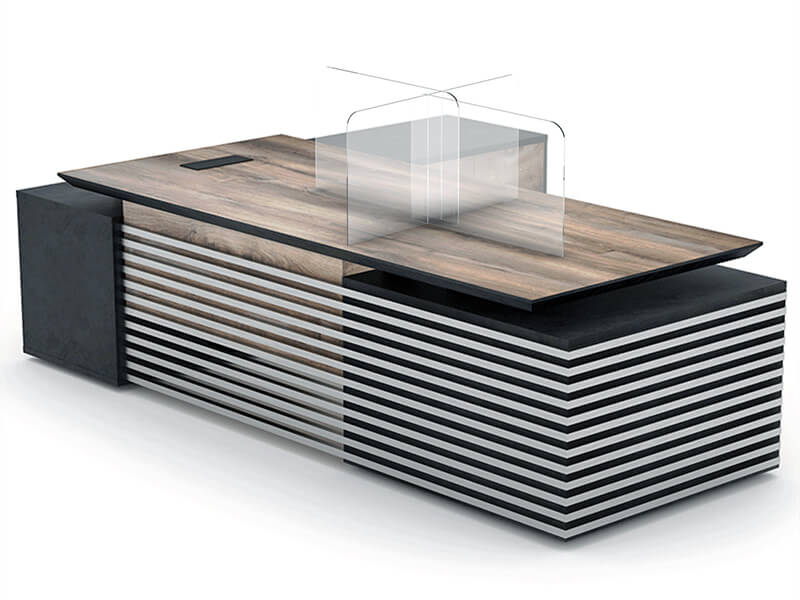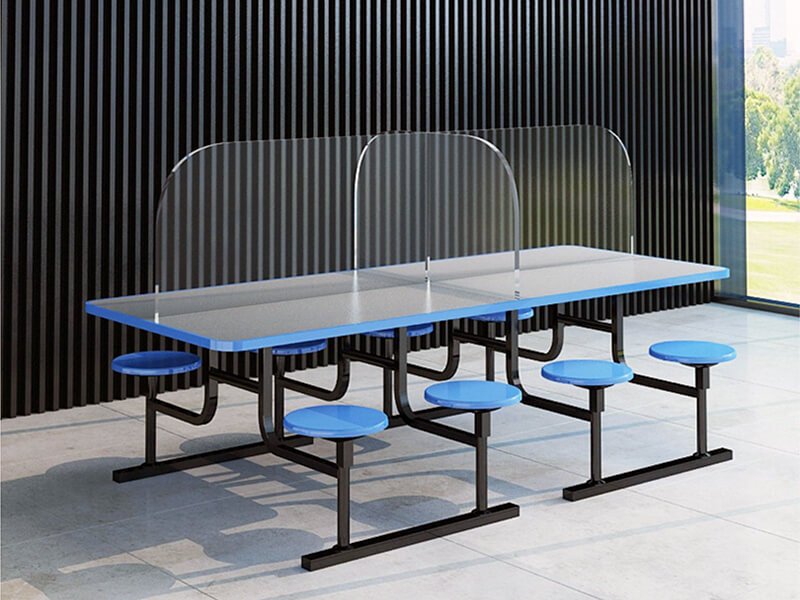 Table Partition
Acrylic is used for table partition in restaurants, offices, canteens, and meeting tables. You need table partitions for the tables designed for multiple people. Even in the time of the pandemic, different meetings are to be conducted. So it is risky to manage them together sitting at a table with only the mask on. In this case, the table partition allows you to sit close, listen to what other people have to say, and pay attention by maintaining safety.
Table partitions are also used widely in restaurants. They provide you with safety and you can also watch and communicate freely with your partner. This not only gives you protection frontways but also from the tables nearby.
Acrylic Shield in Classrooms
Experts have come up with the idea to use acrylic protection shields in classrooms. This is made by placing transparent acrylic sheets on three sides of the table, leaving one side open for the student to read and write.
Students are the future of any nation and we must ensure their safety. Again this becomes a trouble to maintain social distancing in class as many classrooms are not so spacious. But installing the acrylic protection barriers allows you to keep the tables fixed as before and ensure students' protection.
Acrylic Barriers for Transports
A lot of passengers get onto the bus every day. Therefore it is essential to ensure safety for the driver as many people come and go but the driver has to remain all day long. You might have already seen acrylic barriers in buses making a chamber for the driver. Plexiglass sheet is transparent and the driver can see through it, preventing direct contact with the passengers.
Protection Shields in Lobby
People have to wait in the lobby in different places such as banks, courier services, airports, and other places. Therefore the authority should ensure the safety of people waiting in the lobby by installing acrylic shields between the seats, which is not very costly. The transparency of acrylic will allow people to see their numbers on the board.
Using Glamping Domes for Restaurants, Hotels, or Leisure Residentials
It's been more than a year since the COVID struck our everyday life. And seeing the nature of it, we can safely say it isn't going anywhere soon.
The leisure industry, restaurants, hotels, etc is the industry that took the bullet pretty hard because of the COVID. And it's not recovering enough with the constant increasing and decreasing of the virus.
Luckily, we got something for you if you belong to this industry. Doesn't matter if you're new to this or doing the business for 10 years, our Geodesic Glamping domes can be a lifesaver for your business for the upcoming years.
How? Well, our domes ensure that your customers are automatically maintaining distances and are enjoying their stay at their own places. Be it a restaurant, hotel, summer camps, etc, all are safe and secure and while enjoying a beautiful stay or enjoying the meal at your restaurant.
Conclusion
Covid cases are increasing day by day and as a responsible citizen, this is your duty to remain safe and keep others safe. We can stop the pandemic if we are cautious and take the proper steps. Nowadays, people are adopting plexiglass for their safety. One of the important reasons is the transparency of this material. People also prefer acrylic for durability and stiffness.
UVACRYLIC is a leading manufacturer of acrylic sheets in China. If you are looking for the custom acrylic partition, please feel free to send an email to [email protected]
Related Blogs
Related Products And Services
Contact Us
Have questions or need help? Use the form to reach out and we will be in touch with you as quickly as possible.