Why use acrylic for signs?
What is acrylic sign board?
Acrylic signs are naturally made of acrylic sheets. They are cast from high-quality acrylic and have an elegant appearance. Durability is what makes acrylic signs the best choice for signs today. They are waterproof and weatherproof, so they can be used indoors or outdoors.
Acrylic signs come in various transparent and opaque forms. Acrylic material allows light to penetrate, so it is innovatively used in signs to produce light and shadow effects such as smudges, smoothness, and transparency.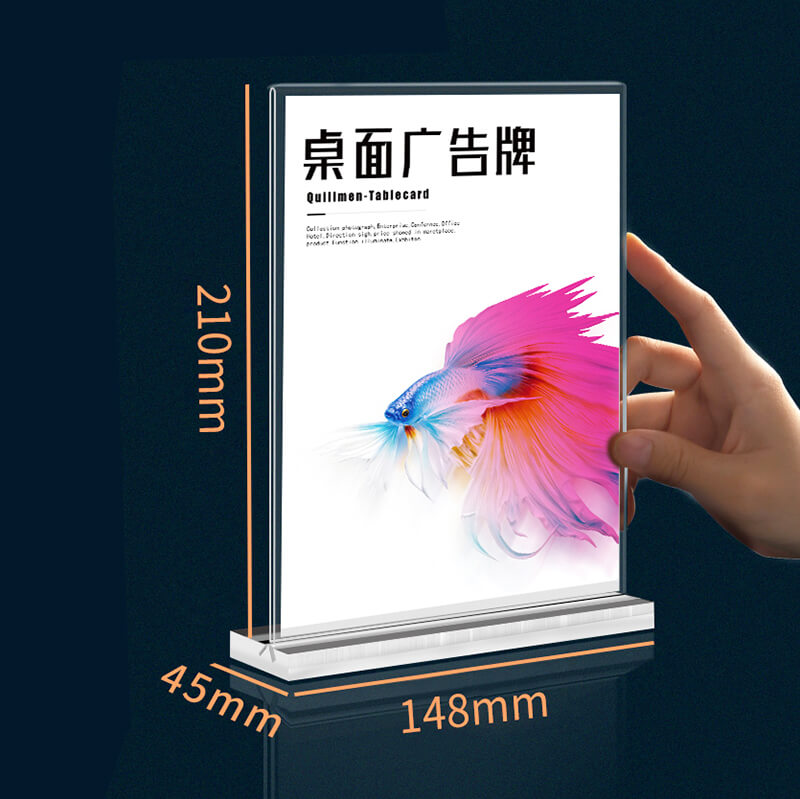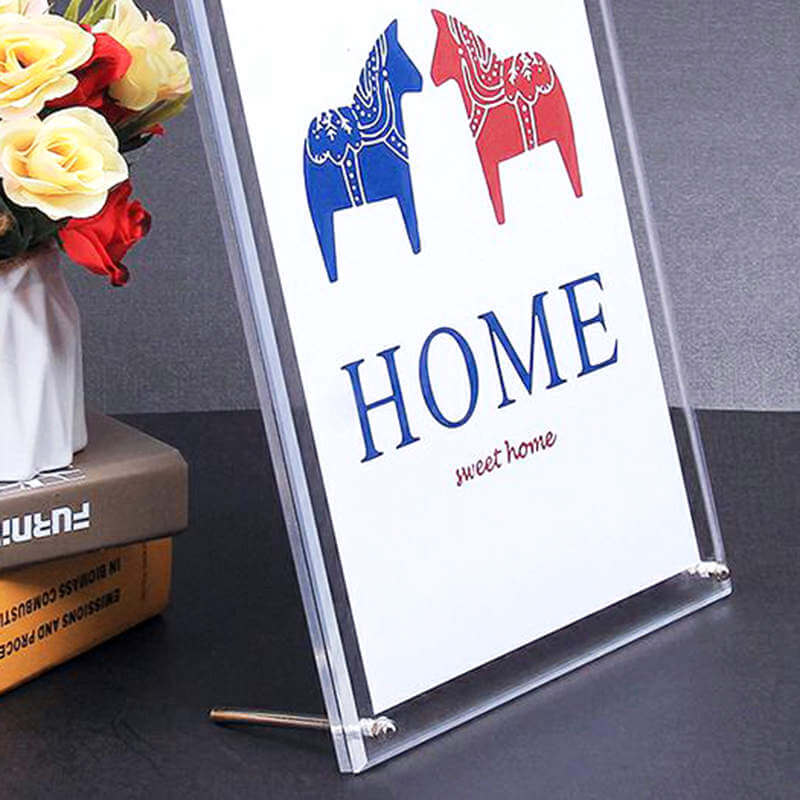 Common types of acrylic signs
According to the form, the common types of acrylic signs are:
Why is acrylic used for signs?
Clear acrylic sheet is a durable and versatile plastic material most commonly used as an alternative to glass due to its transparency and smooth finish. Acrylic is the perfect material for large format printing and has excellent surface smoothness for vivid imagery, etching, and color matching. Custom acrylic signs, combined with backlights or spotlights, make them truly attractive. Meantime, you can choose colored acrylic sheets for an eye-catching acrylic sign.
Acrylic signs are great for advertising and promotions to attract customers to a business or its products. A good sign for your own company and store is equivalent to a good appearance, which can attract new customers faster and increase sales. Acrylic signs have customizable options, making them the first choice for promoting business nationwide. There are many benefits to using custom acrylic signs, some of which are discussed below:
Very professional appearance
This glossy plastic has an ultra-smooth, elegant, professional appearance that CEOs and business owners appreciate. The high-gloss appearance behind the well-designed logo shows such elegance! Moreover, whether acrylic is a bright color rich in pigments, such as black or red, or the more popular transparent or matte color, there is no doubt that the logo made of acrylic has attracted a lot of attention and left in their minds. Gave a lasting impression.
Relatively cheap
Signs made of acrylic look incredibly expensive, but they are actually very cheap. This material has many attractive qualities, but it is still a high-quality plastic, and the plastic will not go bankrupt. Therefore, acrylic is an economical material choice compared to wooden signs and signs made of composite materials (both of which can be expensive). You don't need a high price to get an exquisite appearance.
Lightweight and Durable
Acrylic is durable and so does not break as easily as glass; it is also strong like plastic. At the same time, it has a smooth surface like glass that makes printing clear and visible. Custom acrylic signs can withstand weather conditions, making them suitable for both indoor and outdoor use. Although it is sturdy, acrylic is also lightweight making it easier to transport and install. It's less likely to break if dropped accidentally. These properties make acrylic the perfect material for businesses to invest in when promoting or advertising their products.
Customization
Acrylic has highly customizable features that make it fit for virtually any situation. Custom acrylic signage can easily add a classy look to office space, turn interiors into brand promotion space, and set a professional tone. Businesses like clothing stores, boutiques, restaurants, and lifestyle brands often set the mood by using large imagery printed on acrylic signs that are then attached to walls. Besides being customizable, acrylic signs are affordable for anyone. Even new start-ups can take advantage of acrylic displays for advertising purposes.
Professional And Attractive
Acrylic signs in NYC give a professional and attractive look to businesses. As it is one of the most robust and durable materials, it is mainly used in advertising and promoting a business or brand. The glass-like transparency of acrylic looks attractive when used as a background for simple text or graphic designs in a company logo or brand logo. They also make excellent nameplates for employee desks and add a professional look to the working space.
High Impact
Bringing attention towards a brand or business has never been more critical than it is today due to the competitive market. Creating awareness of your brand with modern and professional-looking custom acrylic signage makes for a high impact in the eyes of customers. Since size, shape, and color are not an issue, the sign(s) are designed according to the tastes of the client. A variety of different installation options can be used for a custom acrylic sign to remain visible to the maximum number of viewers and communicate to them what the business is about.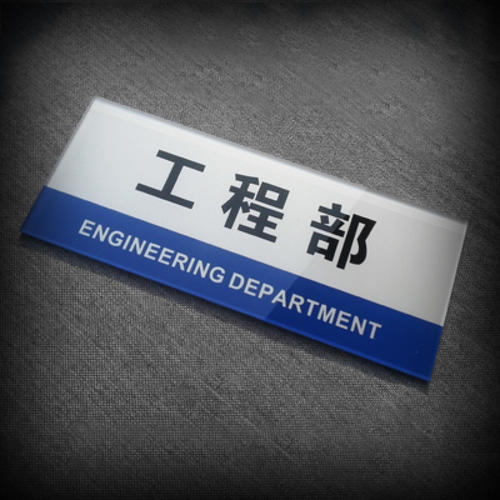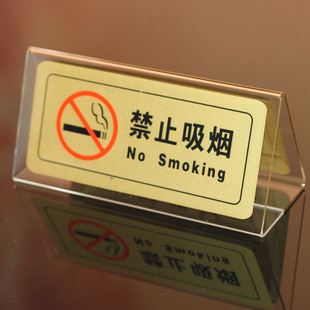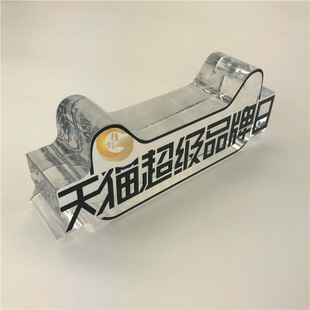 The production process of acrylic signs
Laser cutting is a contact-free cutting method. The laser can cut a variety of patterns, words, etc. The technology is to use a laser beam to irradiate the acrylic surface. The energy released is the acrylic plate melts, and the laser cutting method can be used to accurately cut For materials with complex shapes, the cut material only needs to be polished. Maybe, you need to know how to cut acrylic.
Drill hole drilling: the acrylic is determined according to the position on the drawing, and then drilled after positioning.
CNC punching: It is very convenient to use the machine to punch holes. We only need to use the computer to input the drawing into the CNC machine according to the size marked on the drawing, and the machine will automatically run to work. Here is the detailed information to drill acrylic.
Customers need high-quality products and polish the products. This process is achieved through traditional grinding and polishing with cloth wheels. Maybe, you need to know more about polishing acrylic. The normal polishing methods are

Acrylic hot bending can be achieved by several different methods, and multiple acrylic sheets can be placed on a set of hot bending machines and shaping die for qualitative hot bending. The vast majority of hot bending is only a single line or parallel line hot bending, the angle of the hot bending can be controlled according to the shaping die.
Bonding acrylic is a very strict process. Not only must the position be aligned, but also the firmness of the product is very high.
Conclusion
Acrylic can be seen everywhere in our lives because of its excellent product characteristics. I think you must also have a lot of ideas about acrylic sign production. We are happy to help you tailor it to your needs. If you are looking for a supplier of acrylic signs or OEM factory, please contact UVACRYLIC.
About UVACRYLIC
UVACRYLIC is a leading manufacturer of acrylic sheets in China and provides acrylic sheets in all forms, the thicknesses are from 0.8mm to 50mm, acrylic block (50mm to 500mm in thickness), acrylic mirror, anti-static acrylic, acrylic tube, and acrylic rod, etc. The parent company is UVPLASTIC, which is the leading manufacturer of polycarbonate in China, meantime, provides machining polycarbonate service.