Are our acrylic bathtubs good?
Know More About Acrylic Bathtubs
When decorating, you will encounter a lot of problems. I think one of them must be the problem of choosing a bathtub. You need to consider all aspects such as your budget, decoration style, required size, etc. This is indeed an exciting but difficult challenge. Everyone wants to buy a bathtub with high-cost performance, right? Then I am happy to tell you that acrylic sheets can also be the material of your bathtub, and an acrylic bathtub is the most common and affordable option on the market today.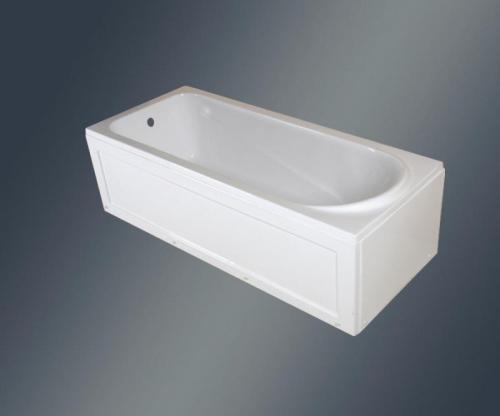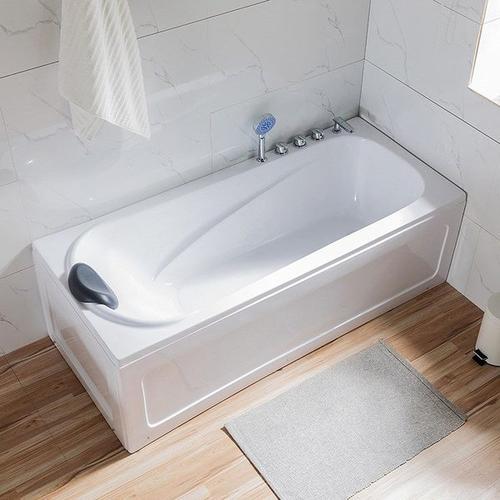 What is an acrylic bathtub?
An acrylic bathtub is a bathtub formed by vacuum sheets of acrylic, which is then reinforced with fiberglass. The acrylic bathtub body is composed of the surface layer (acrylic layer) and the inner layer (glass fiber resin reinforcement layer). Fiberglass is a porous material, which means it will regularly absorb moisture, which can cause the material to warp and reduce its useful life. But if acrylic can be included, then the acrylic bathtub is no longer porous, providing a sufficient barrier between the water and the bathtub itself.
Since it is essentially a reinforced fiberglass bathtub, acrylic bathtubs enjoy a variety of designs, shapes, and sizes. And acrylic, a material that is flexible and affordable, you can make many shapes without a huge impact on your budget. In addition, because glass fiber is already a lightweight material, the added colored acrylic reinforcement material will not add too much extra weight, making this material the lightest material on the market, making installation and maintenance easier. Therefore, whether you want a traditional free-standing bathtub or a built-in bathtub, you can easily manufacture a reasonably priced acrylic bathtub to meet your needs.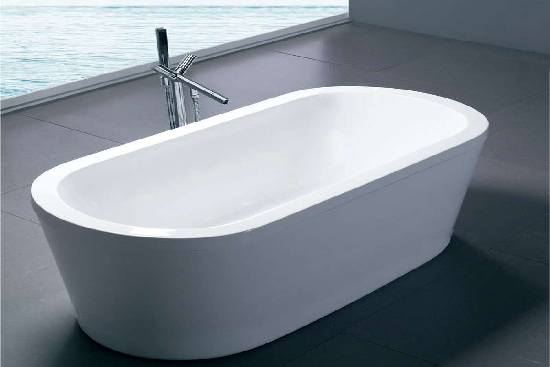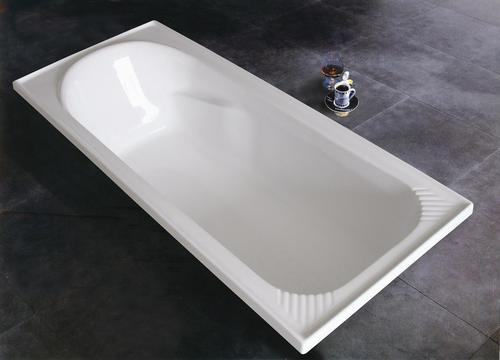 Advantages of an acrylic bathtub
Light weight
Since the bottom of the acrylic bathtub is still made of fiberglass, the acrylic bathtub is lighter than other materials on the market. The lightweight design reduces your pressure on the bathroom floor and is easy to install.
Rich in style
Lightweight materials make acrylic bathtubs come in many different shapes, sizes, and designs. You don't have to worry about bathroom space and bathtub size. In this regard, you can fully customize the perfect bathtub. Compared with other bathtub materials, acrylic is also much cheaper. This price-performance ratio will provide you with more free choices.
Good surface finish
As mentioned earlier, acrylic bathtubs do not have a porous surface, which means they will not absorb water, so they will not end up warping like fiberglass. Compared with glass fiber, the non-porous surface also means that it will benefit from a longer holding time. The heat transfer of the acrylic bathtub is very slow, so the heat preservation effect is good. Even in the cold winter, the skin will not feel "cold" when touching the surface of the acrylic bathtub. The collision between the human body and the acrylic bathtub generally does not hurt the body. It is a necessary material for making luxurious bathtubs
Low price
Acrylic bathtub is not expensive, because it is essentially a reinforced fiberglass bathtub, which is much cheaper than cast iron and steel bathtubs.
Similarities Between Acrylic and Fiberglass Tubs
Here is a list of the few similarities between acrylic and fiberglass tubs:
Both are fiberglass-based with a shiny finish.
Both tubs are easy to install due to their lightweight materials.
Both materials are inexpensive and won't break your budget.
They both can be commonly found at any home improvement store.
The simple cleaner can be used to clean and maintain both acrylic and fiberglass.
Differences Between Acrylic and Fiberglass Tubs
Even though they're similar, there are some differences between acrylic and fiberglass. Here are some key differences between the two:
When choosing an acrylic tub, you can choose between a variety of textures, colors, or fixtures.
Due to all the customization features and the way acrylic is manufactured, it can make these tubs more expensive than fiberglass. Acrylic material is heated plastic stretched over a mold. Fiberglass is sprayed with a gel coat mixture over a mold. This means that the acrylic process is more hands-on and not as manufactured.
Acrylic is exceptionally durable and the likelihood of this material chipping, cracking, or fading is rare. Fiberglass tubs can quickly fade and cracks and scratches happen often.
Both can be cleaned with simple cleaning solutions. However, if fiberglass is not cleaned well, the tub will stain, absorb water, and create mold or mildew.
How long do acrylic bathtubs last?
Acrylic is light, very durable, and easy to install. And unlike other materials, it requires very little maintenance, which means that its service life will not be short. Generally speaking, the service life is 10-15 years, and I very much believe that its durability can be achieved. And if you pay attention to it during use and are willing to do some maintenance, it should be more durable.
How to clean and maintain an acrylic bathtub?
Don't use a rough cloth, steel wire ball, scouring pad, and other hard materials to wipe the bathtub, otherwise, it will abrade the surface of the bathtub and form scratches.
You can use neutral liquid detergent (such as dishwashing liquid, glass water, etc.) or soft cloth and sponge, such as cotton cloth.
Do not use abrasive or highly alkaline cleaning products, and strong acid and strong alkaline detergents are not allowed.
The acrylic bathtub itself is antibacterial and easy to clean. It is generally recommended to clean it about 2 times a month to reduce the growth of bacteria.
There are some simple ways to clean the bathtub. If soaking in vinegar, soak the rag in the vinegar, then put the rag on the stained area and let it stand overnight. The next day, use baking soda to prepare the vinegar to clean the area. The stain will be cleaned.
How much does an acrylic bathtub cost?
As we said before, acrylic bathtubs are actually not expensive, but for acrylic bathtubs, there is no standard price. After all, the dimensions you need, the plates to be used, glass fibers, and other data are very different. So if you have any questions about the quotation, you are sincerely welcomed to contact us directly.
Difference Polycarbonate Vs Acrylic
This blog will indicate the difference between polycarbonate sheet and acrylic sheet.
Looking for acrylic supplier for bathtub
If you are looking for a supplier of acrylic sheets to manufacture bathtubs, UVACRYLIC can help you. UVACRYLIC is a leading manufacturer of plexiglass in China and provides custom acrylic. Contact us to find the best acrylic material.